Hey riders!
Lot's going on for the show for us this year!!
(Tom,Judy and Mark you can punt this to a different spot if need be...I wasn't sure where it should be).
We have a few new MOD parts we'll be showing this year, some show specials, some new Giant Loop bags (never before seen in North America, only shown at the Milan show!) and of course the Britannia Composites Mirage 2 for the BMW F800/F650 GS and the Lynx fairing on Ian's WR250R for you perusal. Booth 420, right across from Suzuki at one of the entrances to the mens washroom.
Some pics:
BMW F800 GS with Britannia Composites Mirage 2 fairing and MOD V2 Skid Plate, Tool Box, Top Rack, Side Stand Foot (and some proto parts), Giant Loop Fandango Tank Bag, Great Basin Saddlebag and Great Basin Dry Bag (at a spot I'm sure you all know!)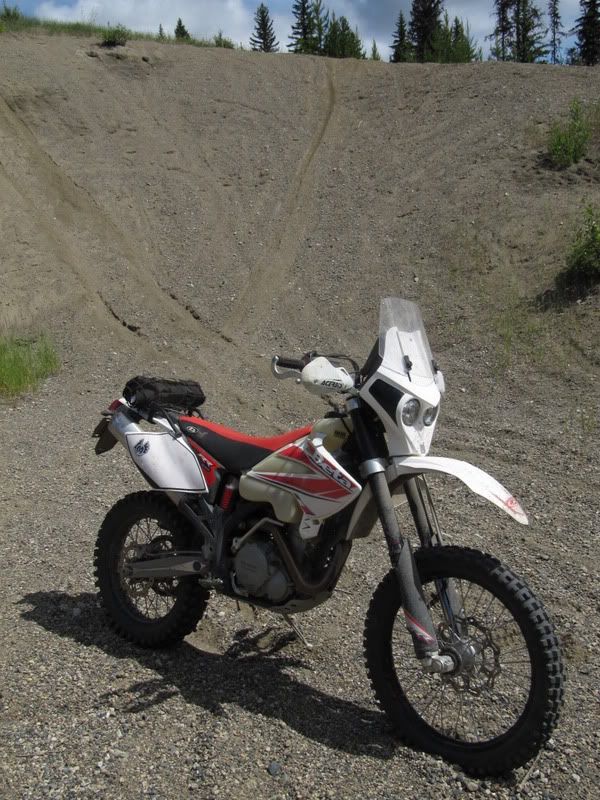 Britannia Composites Lynx fairing on a Beta 520. This is the "universal" Lynx fitted.
New MOD parts:
Triumph Tiger 800/800 XC Top Rack (proto shown):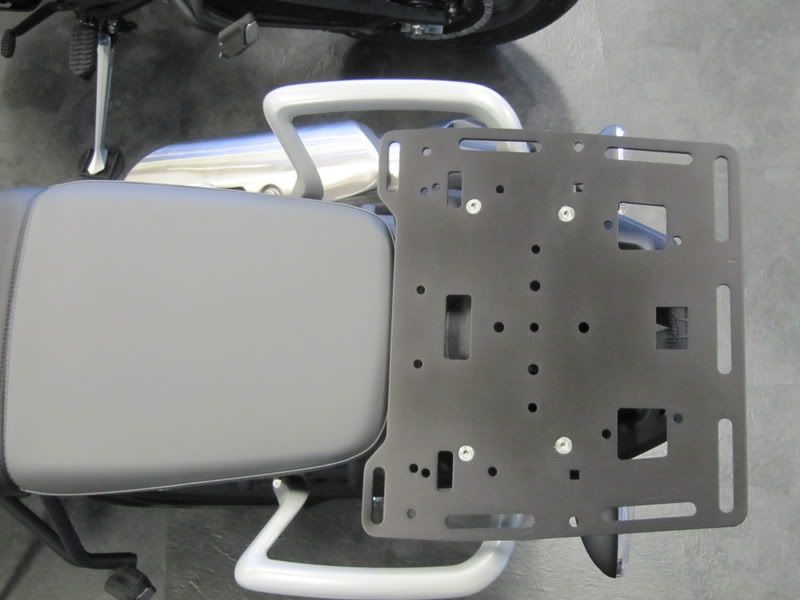 Rotopax 1gal. fuel cell mounted
Of course it has all the options that our F800/F650 GS and KTM 990/950 Adv & 950 SE Top Rack have:
Givi/Kappa Top Box mounting, SW-Motech Trax Top Box mounting, Caribou QFS & KISS (DIY) top box mounting. Multiple Rotopax fuel cell mounting options and Kolpins fuel cell fit too. Then lot's of slot's for soft bags and ideal GL Great Basin integration as well. Whew!
We're still refining it but we'd love to hear feedback on it at the show so if you have a Tiger 800 stop by and check it out!
Prototype Riser for the F800/F650 GS: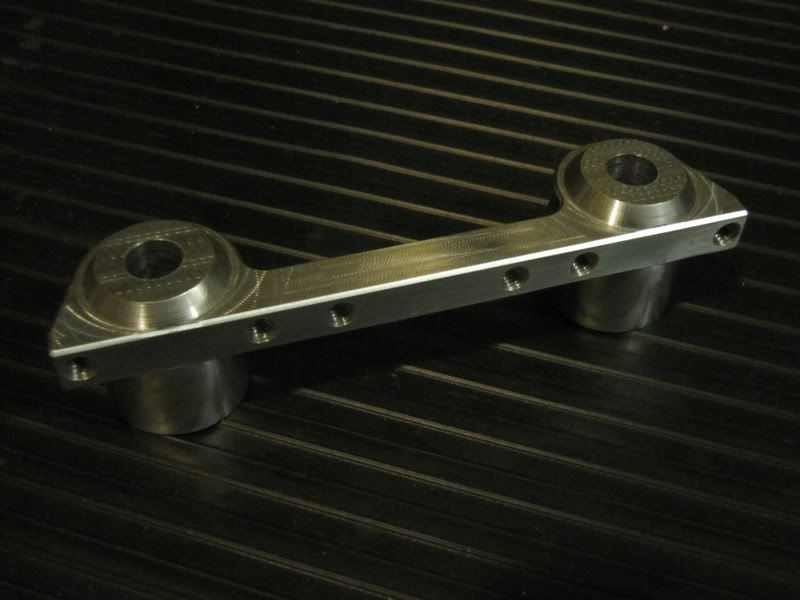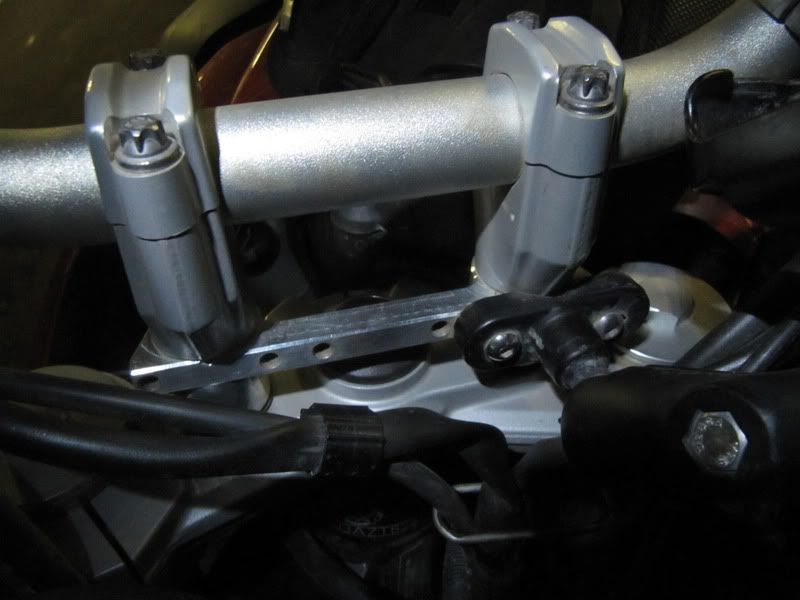 We did show this last year too but it's getting a little closer to reality now. I've been testing it for the past year to make sure it works as intended.
The idea is to provide a riser that will still preserve some of the torsional rigidity that is lost when you mount the typical unconnected cylindrical risers that everyone makes. Check. Didn't want to lose the ability for everything to twist and not bend in a minor crash either though so you're not unduly bending bars. Check! (tested at least a couple of times
!) Also gives you a place to mount a RAM mount or other accessories. Check.
Next up we've done of Side Stand Feet for the F800 GS and F650 GS in hard black anodized: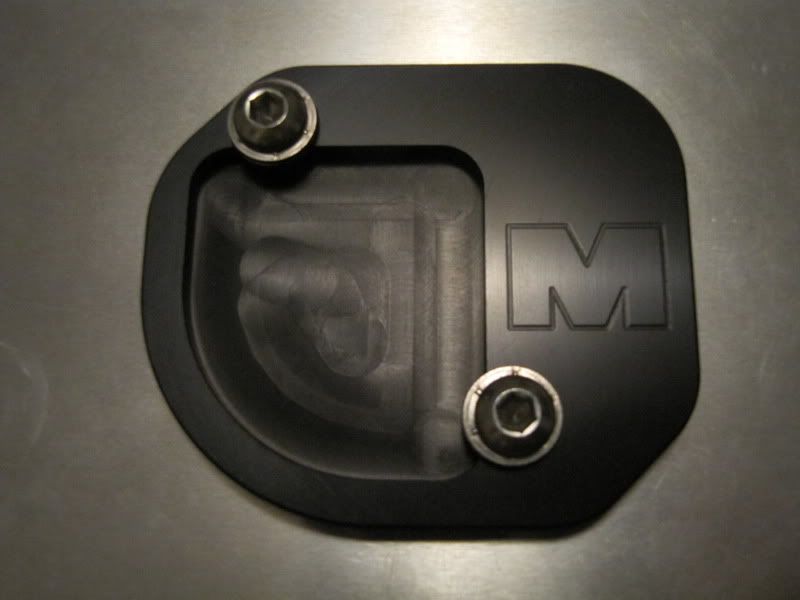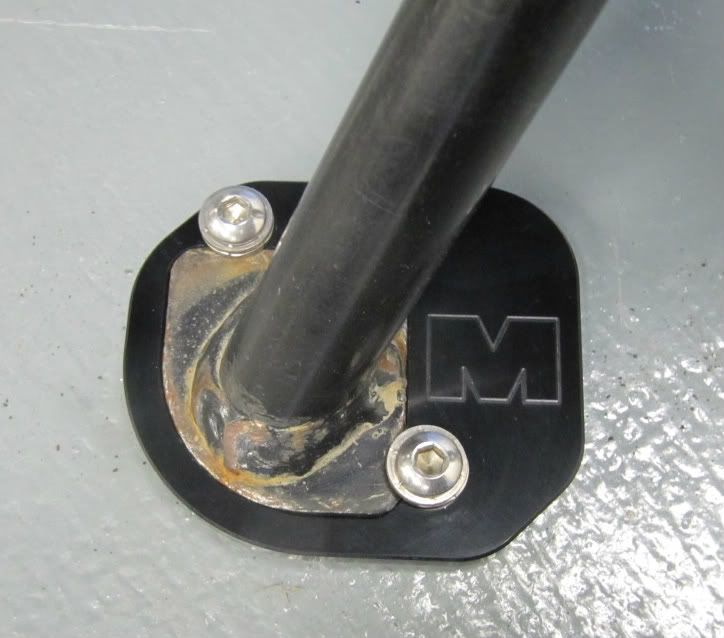 Now you have to clean your side stand and repaint if it looks like this one!
They are HARD anodized which is about twice as hard as std. anodizing.
Both versions are available and will be on special at the show. (specials posted next)
The new version of the Tool Box is finally well under way!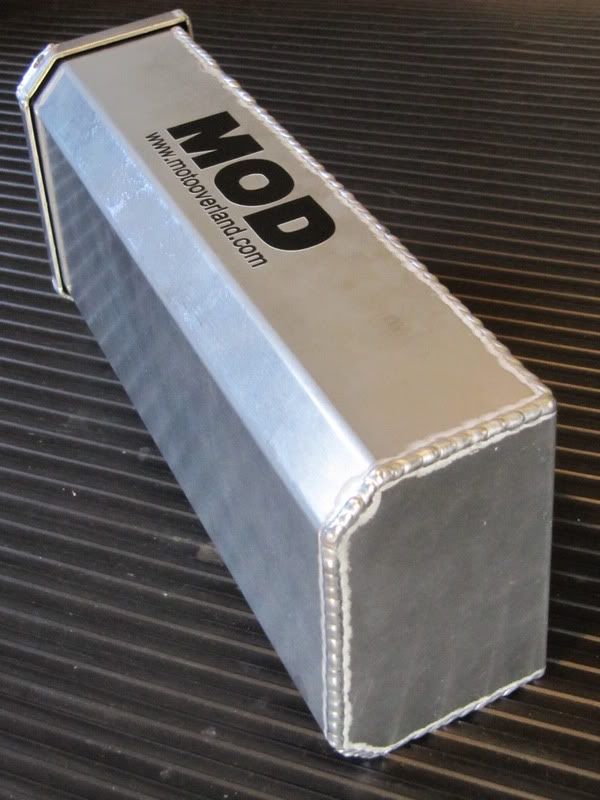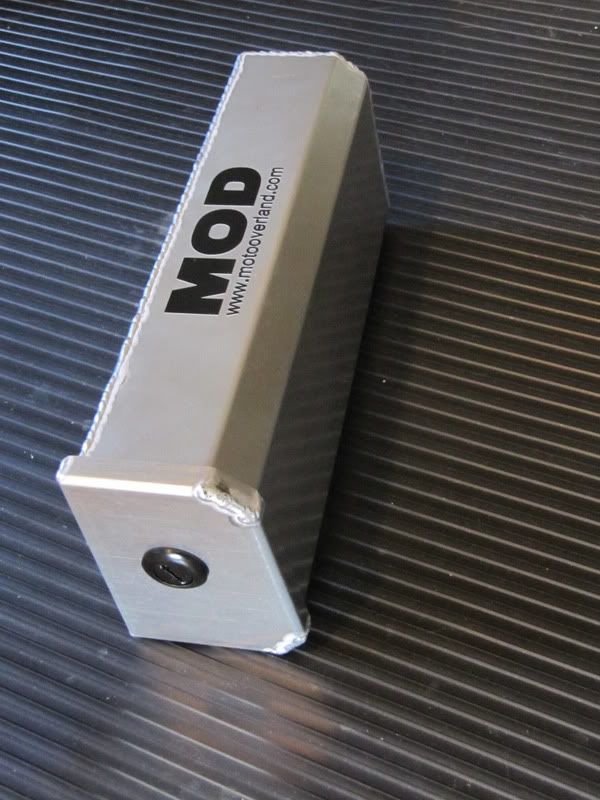 This was around way back when (2009) but disappeared and we're finally getting to the new version. It will be almost identical to this. It's designed to mount to our BMW F800/F650 GS V2 skid plate but has been mounted inside of the rear side racks by some and will possibly fit on other skid plates too.
Check it out at the show.
Lastly we'll be showing prototypes of Giant Loop new waterproof side pannier system and possibly some other bags. No pictures of these cause of course we'd have to kill you blah, blah, blah you know the drill!
Here is a pic of the Coyote Saddlebag with the mid-season released Coyote Dry Bag on a KTM EXC: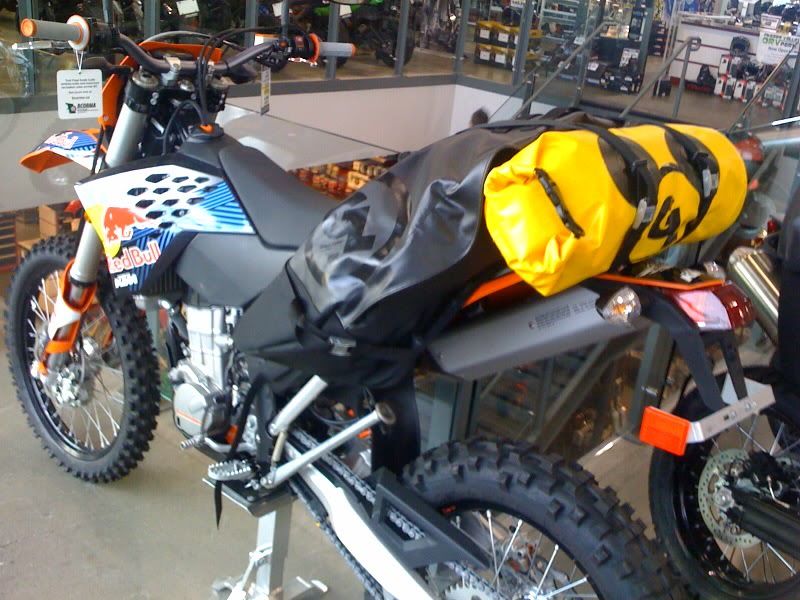 Dave Wachs GL's product designer will also be at the show again this year.
Dave: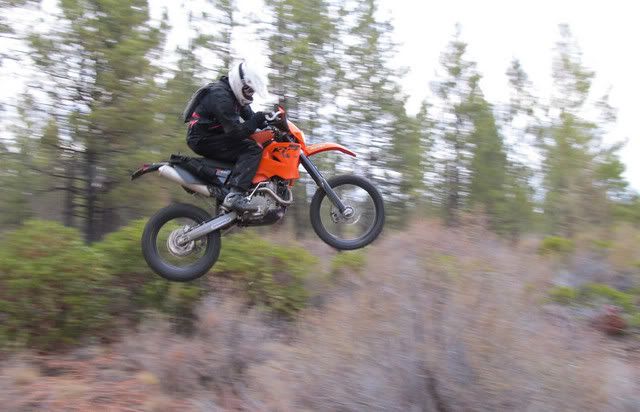 (Yes I cheated. Same pic as last year) Giant Loop MoJavi Saddlebag and Fandango Tank Bag on board here.
Thanks for checkin' it out and we hope to see you at the show!!
Dave
www.motooverland.com
Show Specials up next!
Last edited: